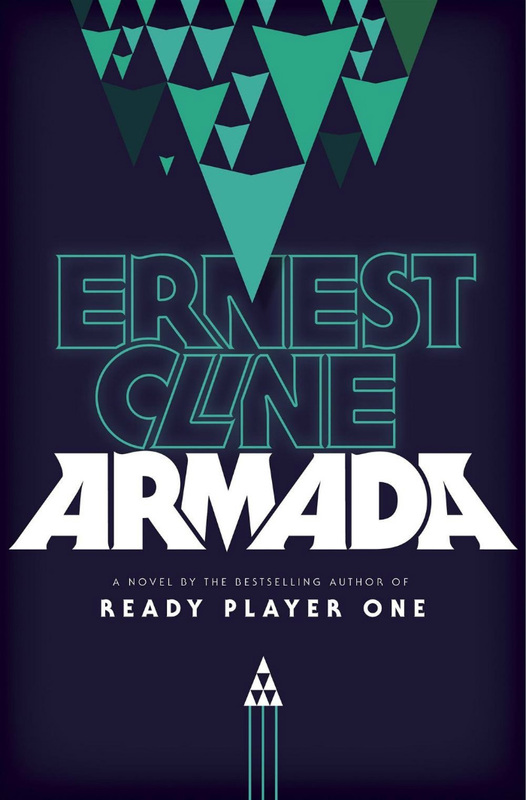 Armada Ernest Cline
Zack Lightman has spent his life dreaming. Dreaming that the real world could be a little more like the countless science-fiction books, movies, and videogames he's spent his life consuming. Dreaming that one day, some fantastic, world-altering event will shatter the monotony of his humdrum existence and whisk him off on some grand space-faring adventure.

But hey, there's nothing wrong with a little escapism, right? After all, Zack tells himself, he knows the difference between fantasy and reality. He knows that here in the real world, aimless teenage gamers with anger issues don't get chosen to save the universe.

And then he sees the flying saucer.
Tjo, der zweite Roman von Ernest Cline, aka of "Ready Player One" fame. Das erste Buch fand ich ja ganz lustig, einfach zu lesen und generell einfach einen nicen Zeitvertreib. Es wurde ja ständig auf die ganzen 80er-, 90er- und Popkulturverweise hingewiesen und es war mir damal schon etwas zuviel. Nunja, im neuen Buch ist es nicht viel anders. Mindestens die Hälfte aller ach so cleveren und lustigen (!?) Popkulturverweise hätte er sich schenken können. Während es in Ready Player One ja in der Geschichte explizit um diese Referenzen ging, wäre Armada auch gut komplett ohne ausgekommen, da sie echt absolut nichts zur Geschichte beitragen. Ka, es ist irgendwann einfach nur noch nervig, dauernd an irgendein Spiel, TV Show, Famous Movie oder sonstige Geekery erinnert zu werden. Lame ist dann auch, dass die eigentliche Story leider absolut nix neues bietet und nichtmal einen gescheiten Twist oder interessantes Ende bietet. So weiß man also schon von vornherein, wie es ausgehen wird und was bleibt sind dann die ewigen Referenzen im Text. Tjopes.