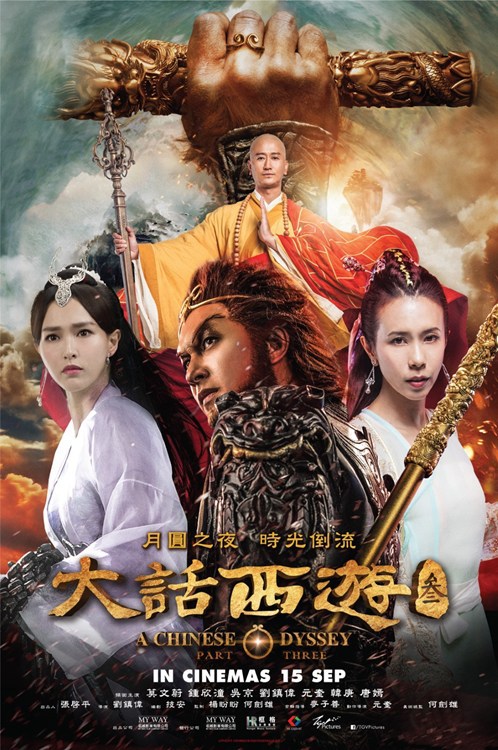 A Chinese Odyssey – Part III
To change her fate, Zixia (Tiffany Tang Yan) use the Moonlight Box to travel back in time to break up with her lover Joker (Han Geng) in an attempt to prevent her future death. But when Joker refuses to break up with her, she decides to become the lover of the Bull King (Zhang Chao) to get rid of Joker. Not willing to let go, Joker confronts the Bull King. Zixia must then decide between the one she loves or the fate that binds her.
Also ehm ja, allein an der Inhaltsbeschreibung merkt man gleich, dass man sich den Film nicht antun muss. Gags die keine sind, CGI die selbst auf einem Amiga peinlich aussähen und eine Story, die verquirlter nicht sein könnte. Nein danke.
NEIN NEIN NEIN.